Our operating costs amount to 3% of our annual income
The board of directors (CA), comprised of the elected representatives of the 23 groups, is the decision-making body of our association.
It meets approximately ten times a year.
The CA reports to theAnnual General Meeting.
The day-to-day management is carried out by an Executive Board (BE), composed of the president and vice-presidents.
The BE reports on its operations at the Annual General Meeting
Our Honorary President is Ms Mariya Gabriel, European Commissioner for Innovation, Research, Culture , Education and Youth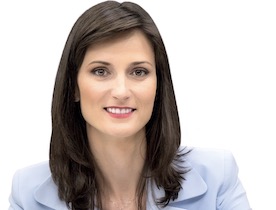 LIST OF GROUPS
AUSTRIA
BELGIUM
BULGARIA
CYPRUS
DENMARK
FINLAND
FRANCE
GERMANY
GREECE
HUNGARY
IRELAND
ITALY
LITHUANIA
LUXEMBOURG
LUXEMBOURG BELGIUM
NETHERLANDS
POLAND
PORTUGAL
ROMANIA
SPAIN
SWEDEN
UNITED KINGDOM
EFTA
MULTINATIONAL